Natars attack a World Wonder village at every five levels. So when a WW reaches levels 5, 10, 15, 20 and so on, Natars will send 2 waves of attacks.
The first wave is the cleaner and the second wave is the catas. These attacks get progressively bigger and more powerful as a WW advances in level. At level 95 onwards, Natars attack at every level.
Eventhough Natars attack at every level from 95 onwards, but in reality, you will only receive attacks from level 95 to 97, or maybe 98.
The reason is because Natars attack from their capital, and it takes between 24 to 48 hours for the attack to arrive at the WW village. Once level 98 is reached, Natars will send the attack, but its possible that the WW would have been completed before the attack arrives.
The attacks are always aimed at the World Wonder.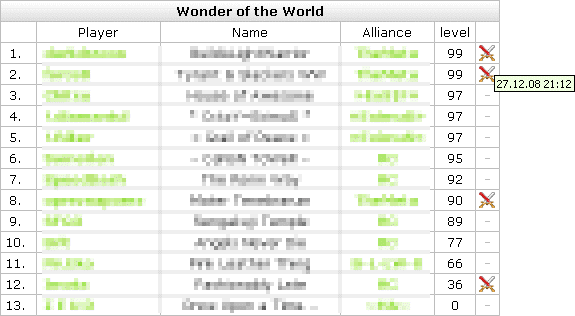 The flashing red crosses and the arrival times of the next Natar attack can be seen under the WW Statistics screen.
Listing of Natar Attacks
Level 5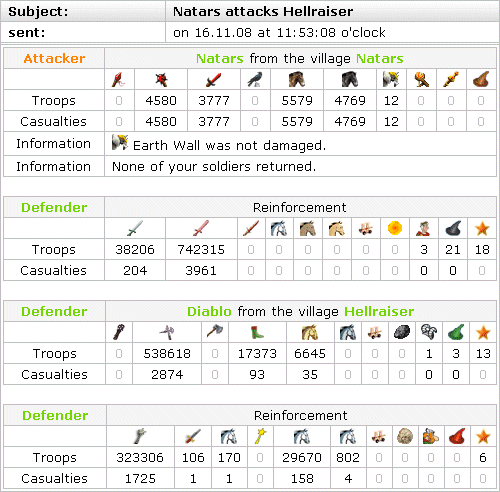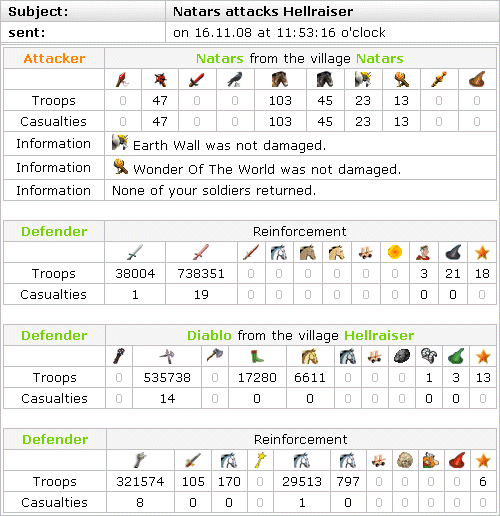 Level 10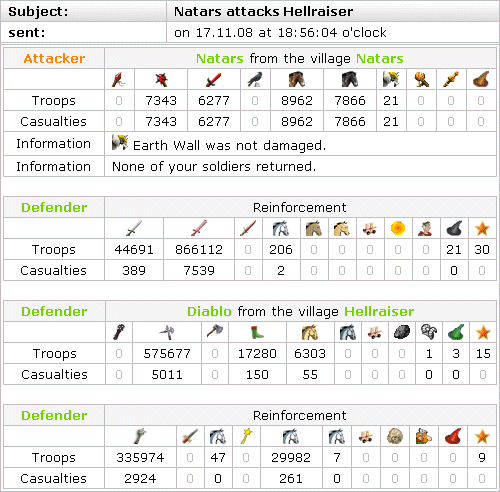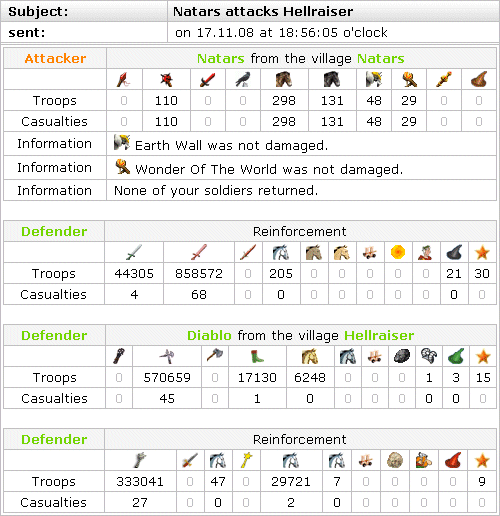 Level 15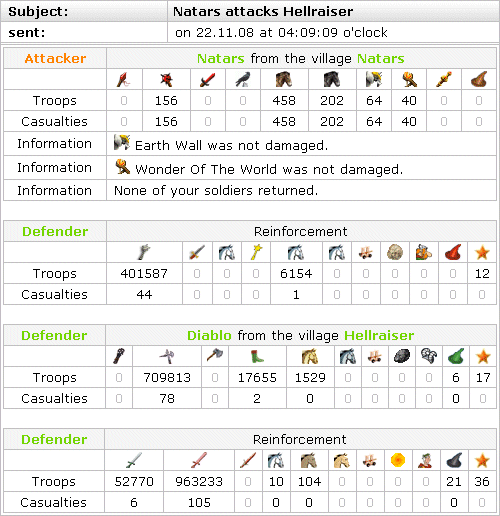 Level 20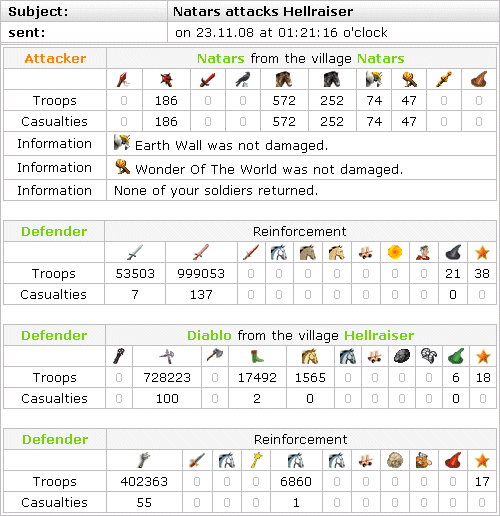 Level 25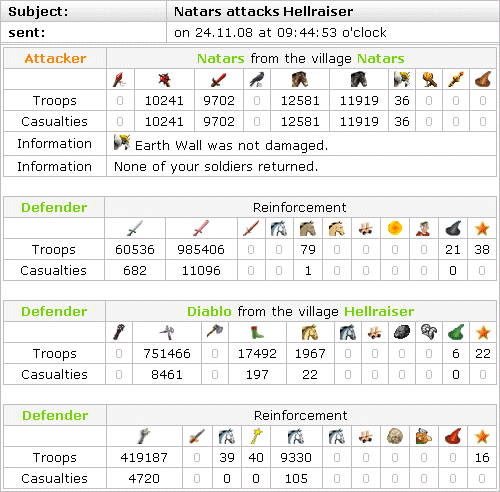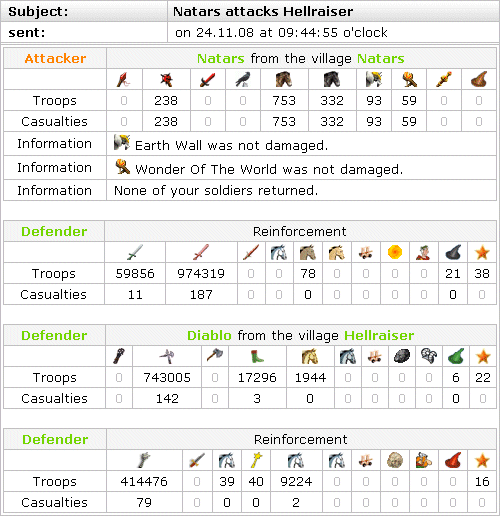 Level 30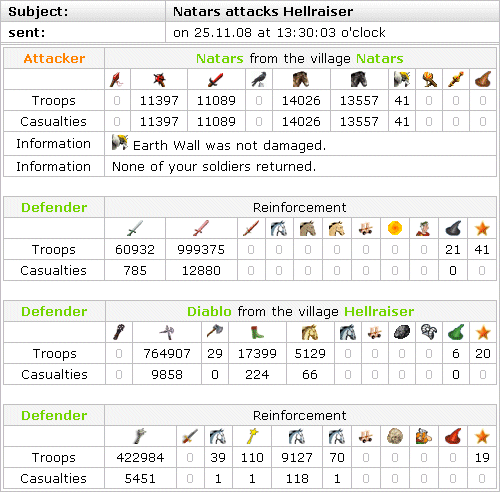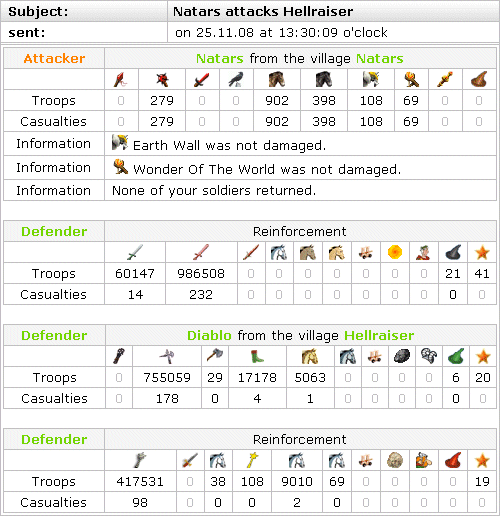 Level 35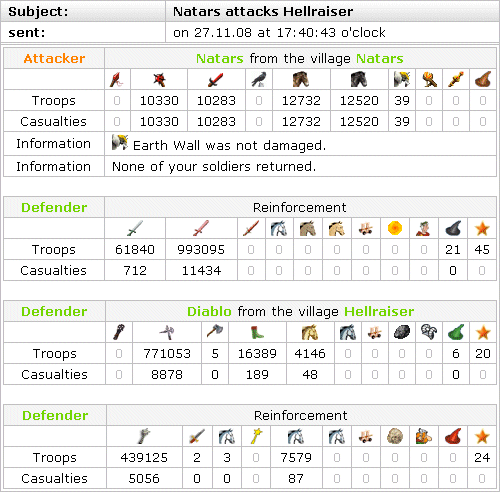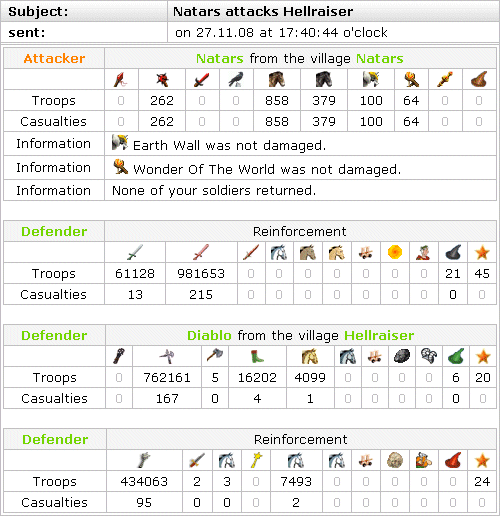 Level 40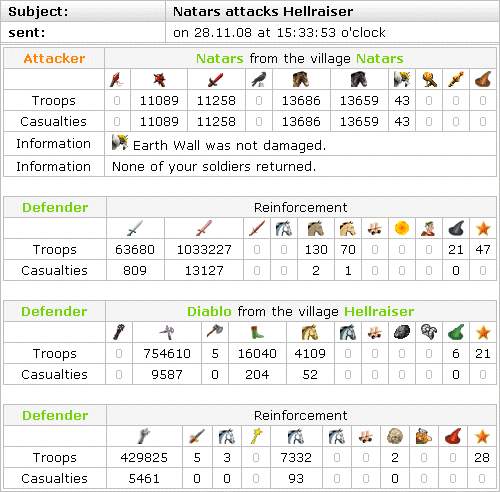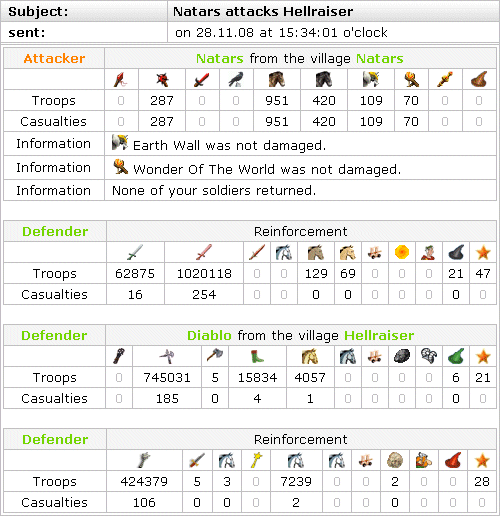 Level 45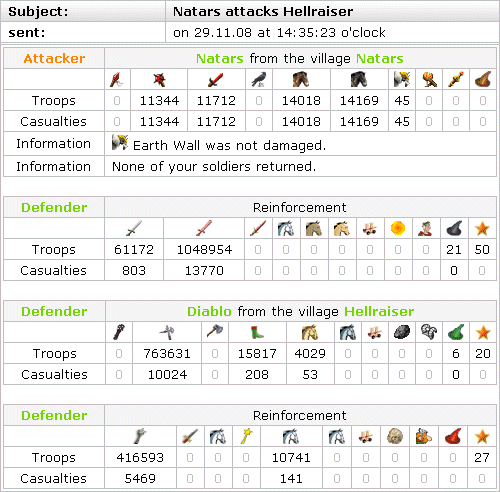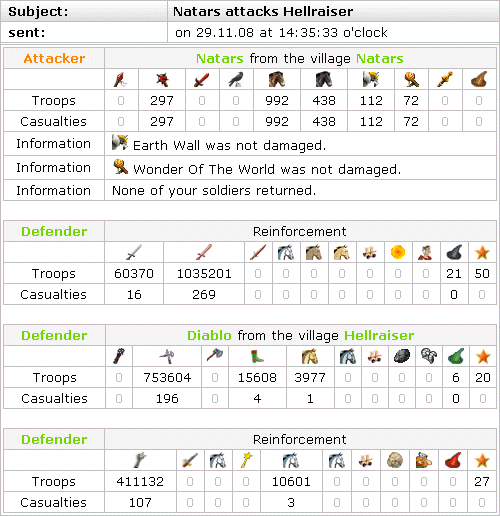 Level 50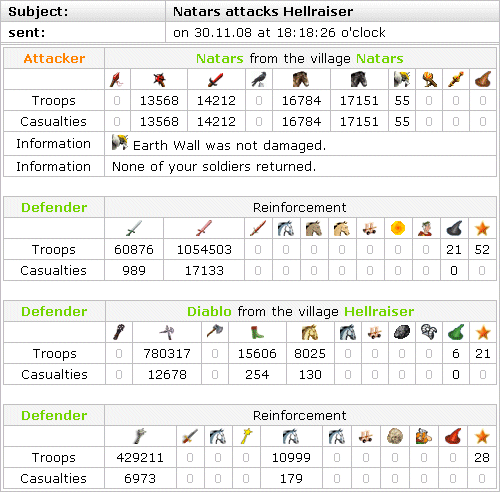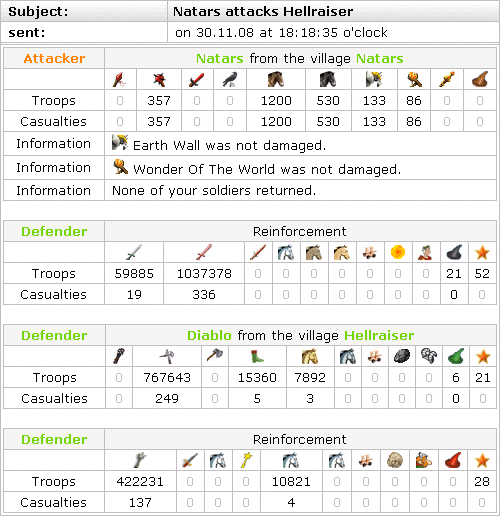 Level 55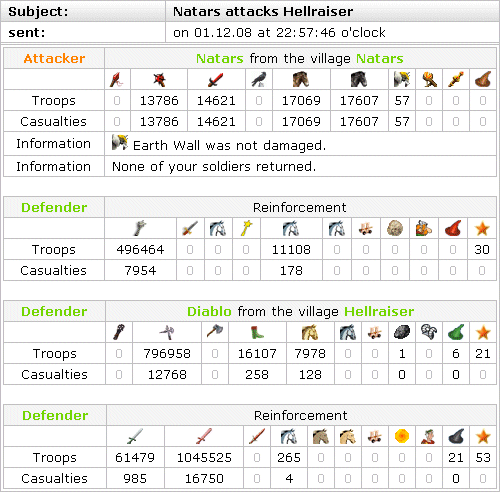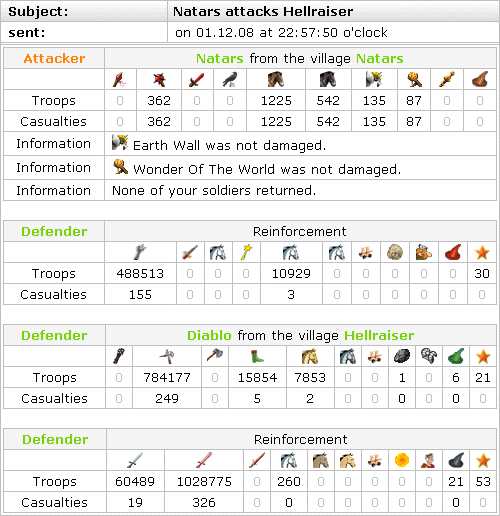 Level 60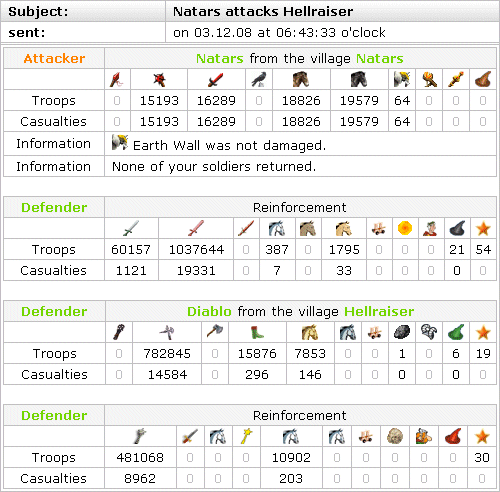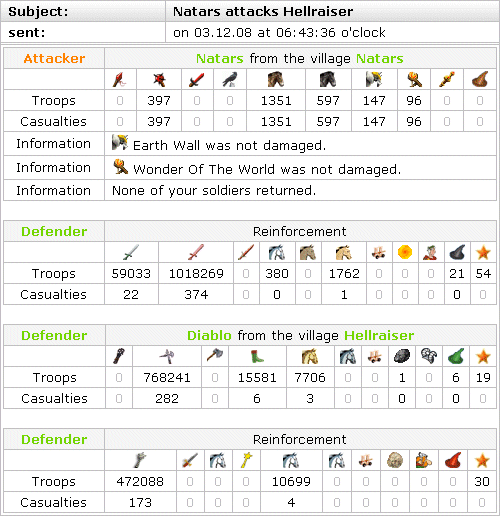 Level 65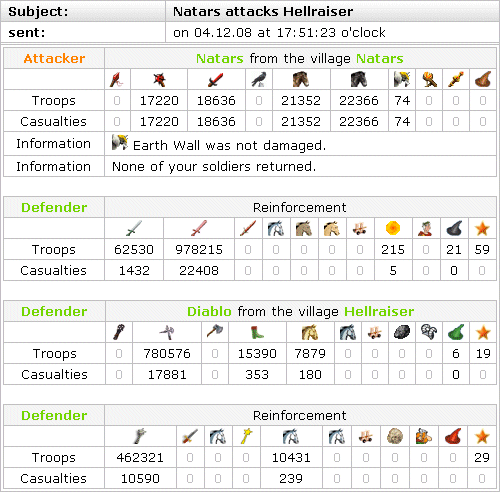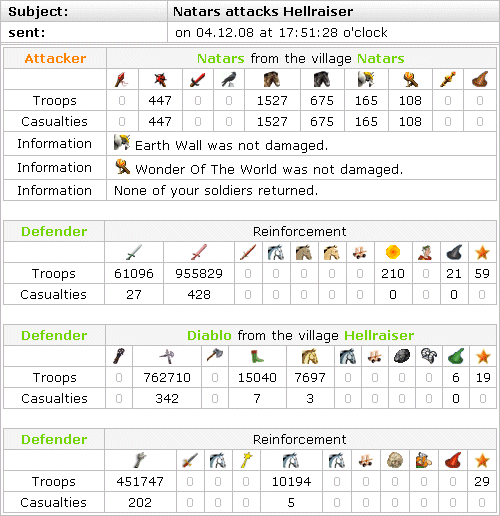 Level 70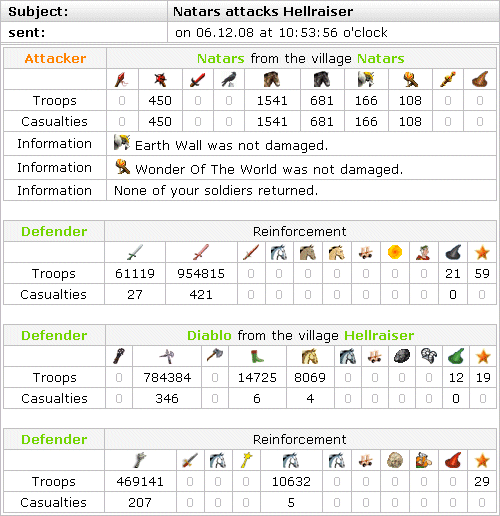 Level 75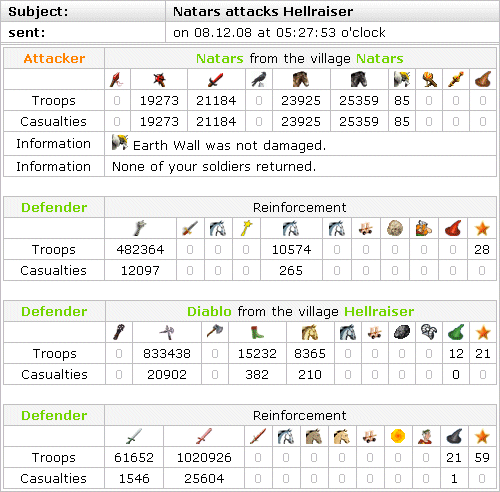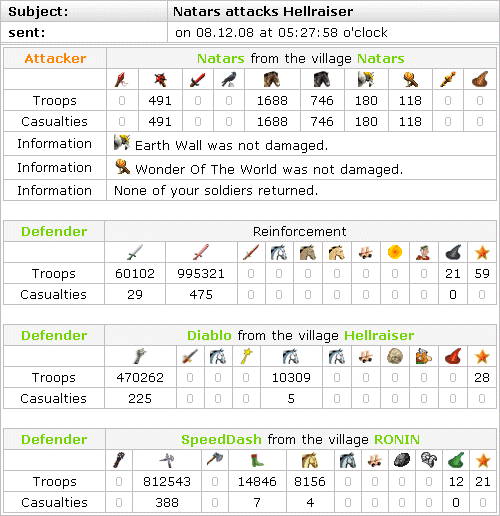 Level 80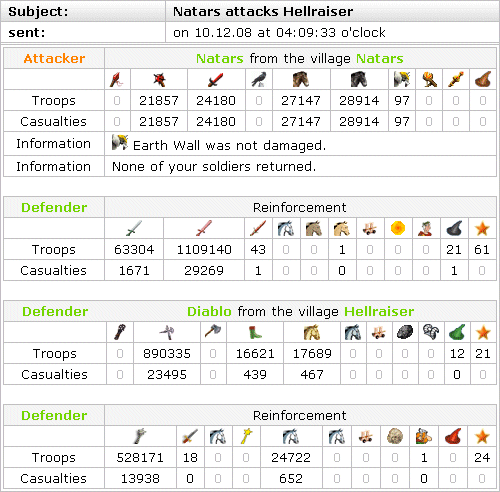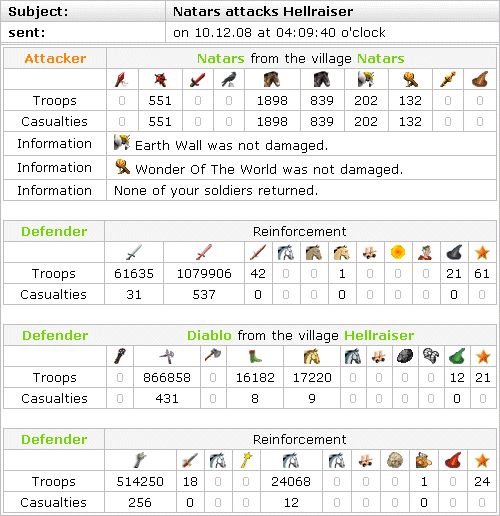 Level 85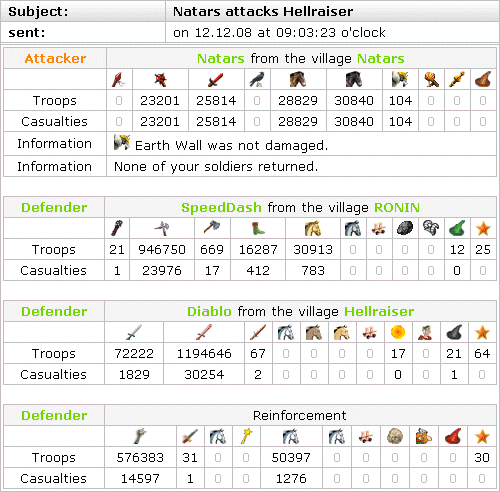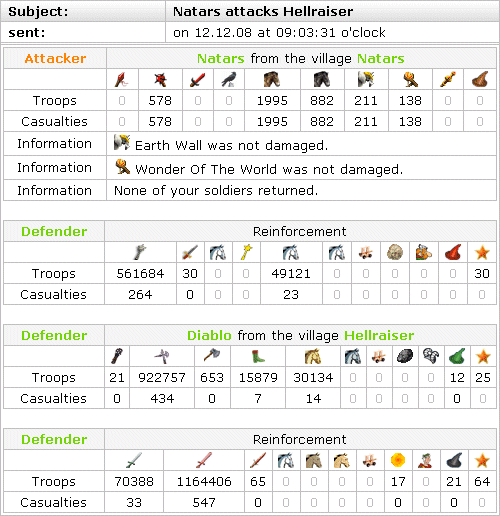 Level 90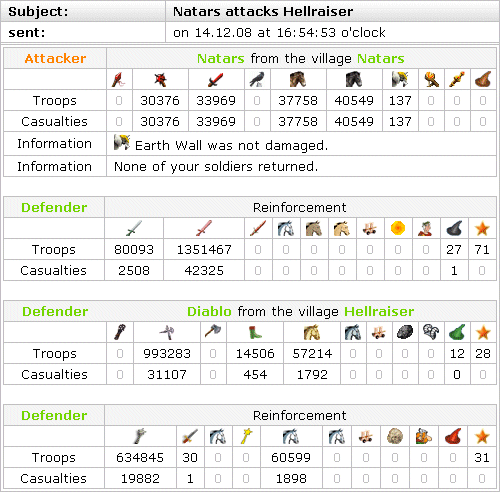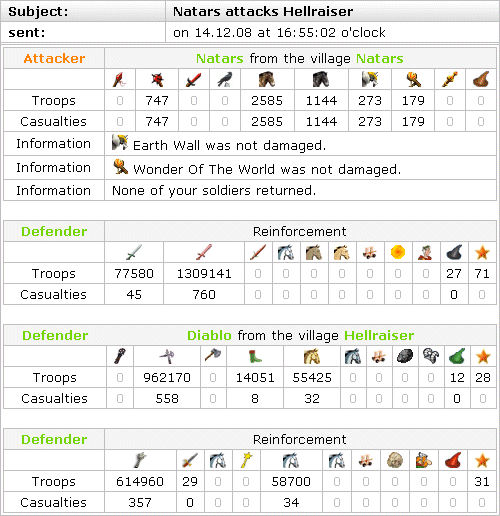 Level 95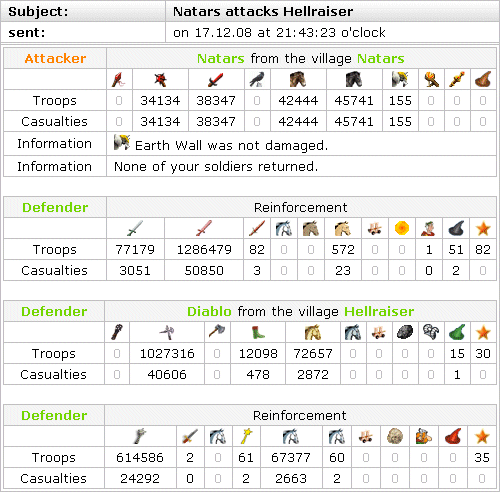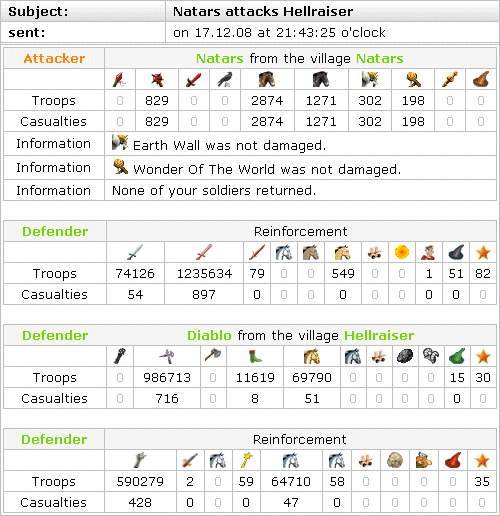 Level 96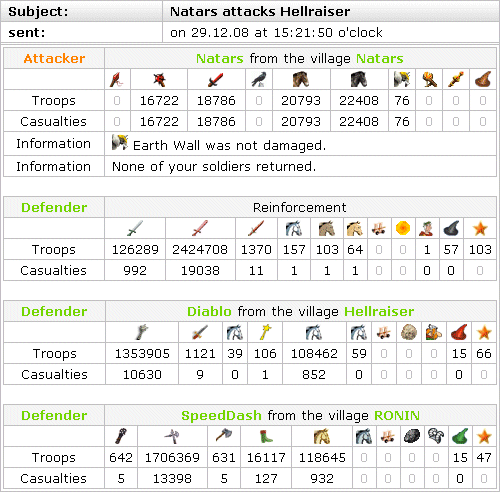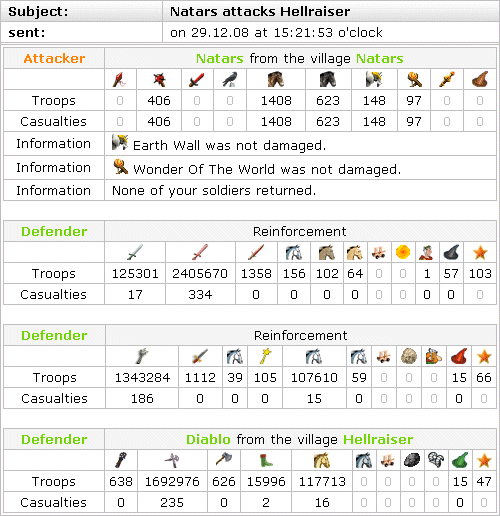 Level 97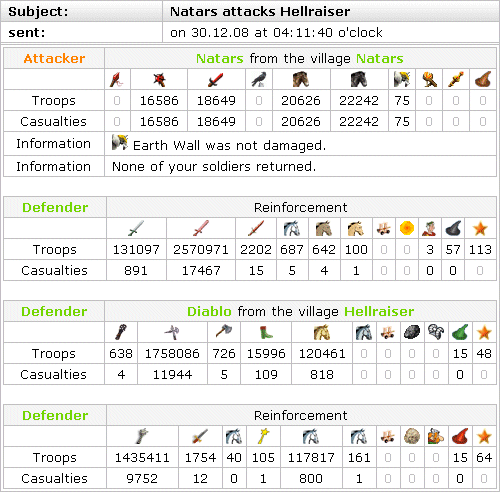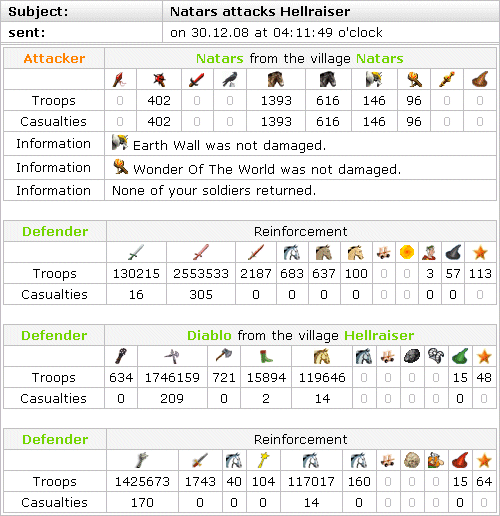 Level 98